Advantage of Northern Cyprus to Georgia
Immigration is one of the actions that some people choose to enjoy better financial and economic conditions in life or study in prestigious universities and choose another country for work, study and life. Many factors are effective in choosing the destination country by people applying for immigration, one of the most important of which is proximity to the mother country and cultural affinity. For this reason, some countries located in the northwest of Iran are one of the popular destinations for Iranians to immigrate and continue living due to these conditions. Northern Cyprus, Georgia, Turkey, etc. are among these countries that have a very good position for Iranian immigration.
Immigrate to Northern Cyprus or Georgia?
Before examining and comparing the two countries of Northern Cyprus and Georgia in terms of immigration conditions, it is better to get to know these two countries a little. Georgia is a country located between the Caspian Sea and the Black Sea. Tbilisi is the beautiful capital of this country, which has a subtropical climate. This country, which is geographically located in the Asian continent, but is known as a European country and plans to become a member of the European Union. The official language in this country is Georgian, but Russian is also one of the most common and widely used languages ​​in this country.
North Cyprus is a small island in the south of Turkey and the west of the Mediterranean Sea, which is divided into two parts, north and south, due to the dispute between Greece and Turkey over the island of Cyprus. Northern Cyprus is under the protection and supervision of Turkey. The people of this small and beautiful country speak Turkish, but English is also common and widely used in this country. Also, the currency of this country is the Turkish lira, and a large percentage of the people of this country are Muslims. In the following, we will examine the conditions of migration to Northern Cyprus and Georgia and compare them.
Visa process
The process of obtaining a visa in Northern Cyprus is much easier than in Georgia. In order to receive a Georgia visa, applicants must go to the embassy of this country and submit their visa application and receive a visa according to their purpose of traveling to this country. If it is not necessary to go through such steps to immigrate to North Cyprus and the person can apply for a visa at the airport after entering the airport in this country.
education
In order to immigrate and obtain an educational residence in both Georgia and Northern Cyprus, applicants do not need to obtain language certificates such as IELTS and TOEFL, and only a relative mastery of English is sufficient to start studying in these two countries. The educational system in Georgia is in line with the European educational system, while the American educational system is implemented in Northern Cyprus. Georgian universities do not have a good position in the world in terms of credibility, but considering that this country has recently established the European system in universities, there is no doubt that good progress will be made in the near future. Students applying to study in Georgia can use 3 scholarship schemes of this country. Applicants to study in North Cyprus can also cover 25-100% of their student fees in this country through scholarships.
work conditions
In terms of working conditions, i.e. finding a job and salary, North Cyprus is in better conditions than Georgia. The wage level in Georgia is lower than in Northern Cyprus, and most employers prefer to hire Georgians over foreigners because they can pay lower wages. For this reason, immigrating to this country for better working conditions does not seem logical. The average monthly income of a person in North Cyprus is about 7000 lira per month, which provides good financial conditions for people.
Buying property
One of the main ways to immigrate is to buy property in a country. Buying a property in North Cyprus has simple conditions and applicants can easily obtain residency in this country by purchasing a property. This residence is for 1 year and is renewed every year, and after 5 years, a person can apply for the citizenship of this country. Compared to the conditions of buying a house in Northern Cyprus, buying a property in Georgia is a little more difficult. To buy a property in Georgia, you need a capital of 100 thousand dollars. To obtain permanent residence and citizenship of this country, the buyer must reside in this country for 6 years.
life expenses
One of the reasons for the high popularity of Georgia and Northern Cyprus as a destination for immigration and continuing to work and live is the low cost of living in these countries. Although you may have a lower than average income in Georgia, the low cost of living such as the cost of food, clothing, transportation, education, health and medical services, etc. in this country will make you not have difficulties and you can easily cover your expenses. manage The situation is the same in Northern Cyprus and the cost of living in this country is about 15-20% lower than in Turkey. Considering the higher average monthly income in North Cyprus, this country is considered a better option for immigration.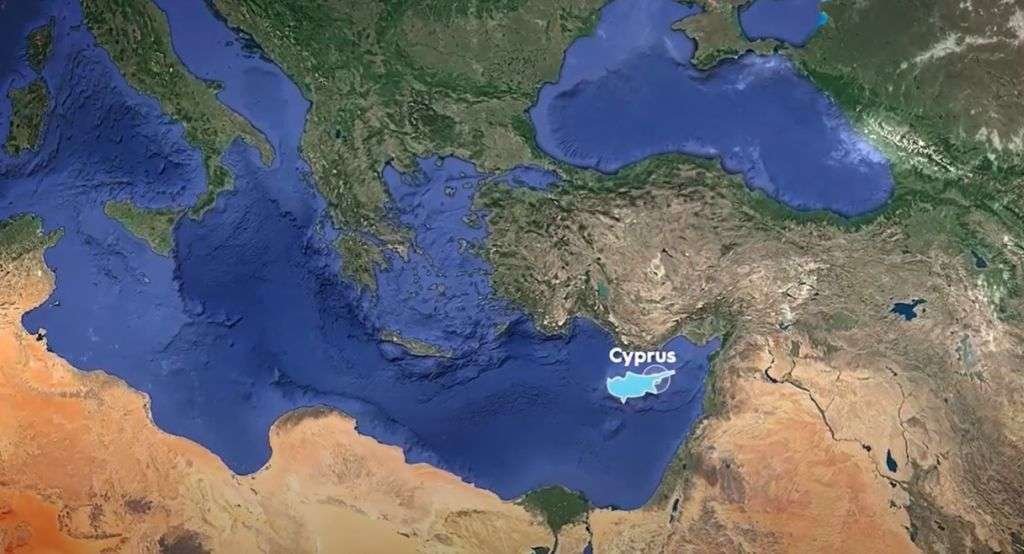 Good and stable economic conditions, low cost of living and education in the countries of Georgia and Northern Cyprus have made these two countries highly popular among Iranians for immigration and continuing their lives. One of the most important advantages of these two countries compared to other countries is that they are geographically less distant from Iran and also culturally there are many similarities. Another advantage that has made these two countries a better destination for immigration than European countries is the easy conditions for obtaining a visa and staying in them in various ways such as investing, studying, working or buying property in North Cyprus and Georgia. All these conditions have come together to make Georgia and Northern Cyprus good destinations for immigration and living.