North Cyprus facts
The facts of North Cyprus are numerous and in this article we intend to tell you some of these facts. The climate of Northern Cyprus is typically Mediterranean with long summers and short, rainy winters. Turkish is the official language of the country, but English is widely used in official and business circles. The capital of Northern Cyprus is Nicosia, with a population of approximately 35,000, the city is where the main administrative and commercial centers are located. Other important cities include Kyrenia, an important tourist city with a wonderful harbor, and Famagusta, a thriving tourist, industrial and commercial city, as well as the country's main port. The new Turkish Lira is used as the local currency of this country. There are no restrictions on importing foreign currency into North Cyprus and all currencies can be exchanged at banks, exchange offices and hotels. This country has a flexible exchange policy. Foreign currency accounts can be opened in domestic banks, foreign currency can be brought into the country and taken out through banks without restrictions and controls, the source of these incomes is not checked. And we will mention other information about this country.
Why North Cyprus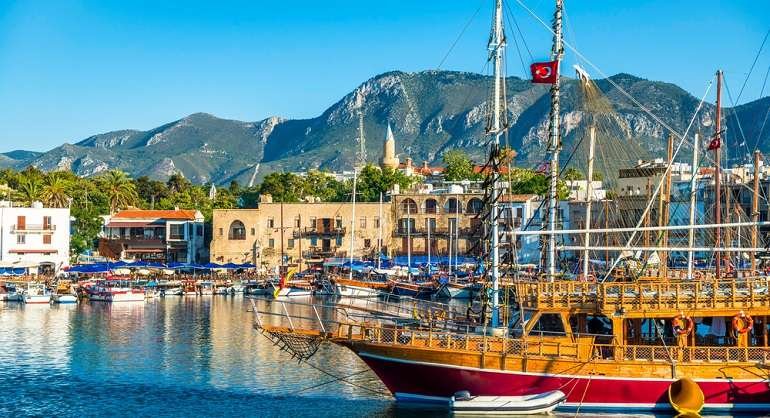 Turkish Republic of Northern Cyprus (TRNC)
It is a country recognized only by Turkey. The government of Northern Cyprus has a democratic, multi-party political system and civil liberties are generally protected. Current concerns in this country include undue political and economic influence from Turkey, corruption, discrimination against minority communities, and human trafficking. Why Northern Cyprus? The pleasant Mediterranean climate, beautiful sandy beaches, lively people and its impressive cuisine make for a great experience in this country.
Strategic location
The favorable and non-discriminatory business environment of Northern Cyprus promotes and supports business activities. In 2014, this country was recognized as the best country in Europe in terms of creating entrepreneurship to start a new business. In addition to the quality of the business environment, another fact of North Cyprus is its strategic location, which has always played a key role in the development of the island into a suitable center for international trade. This country is on the path of three continents: Europe, Asia and Africa, and its ideal location provides comprehensive access to several important markets.
Leading economy
The economy of Northern Cyprus is dominated by the service sector, including the public sector, tourism, education, trade, followed by light manufacturing and agriculture. As a small developing island, this country has a stable economic growth rate. It uses the Turkish lira as its currency, which links the TRNC economy to the Turkish economy. In addition, Euro and Dollar are also widely used in circulation and commercial transactions. The unemployment rate decreased in the 2000s and reached 6.9% in 2018. Due to the high enrollment rate in universities, Northern Cyprus has a highly qualified young workforce.
young population
According to the data released by the Ministry of Interior, the population of Northern Cyprus is 374,000 people, the majority of which are native Turks of Northern Cyprus and Turkish immigrants, excluding non-citizens, students, guest workers and temporary residents. This country is a vibrant and dynamic country where most of its people are relatively young and in the working age range of 25 to 64 years. The general population is almost entirely Turkish-speaking. However, English is widely spoken as a second language.
Good international status
Currently, Northern Cyprus is only recognized as an independent country by Turkey, so all exports and imports must go through Turkey. The proposed solution of the Turks of Northern Cyprus aims to establish a cooperative relationship between the two countries on the island based on sovereign equality and international status. Possible cooperation between the two countries is expected to further improve the business environment for both sides.
Successful tourism
When it comes to North Cyprus, we cannot end this article without mentioning tourism. This country is a beautiful tourist paradise with its historical places and attractive cities. One of the facts about North Cyprus is that it is famous for its long unspoiled sandy beaches. Every year, more than 1.2 million tourists come to this island in search of attractive scenery, warm and sunny weather, and sparkling blue waters of the Mediterranean. The crime rate is at an all-time low and the locals are warm and friendly.
Advantages of Northern Cyprus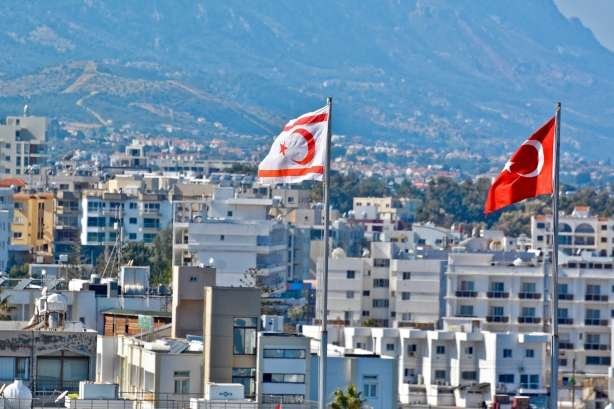 Before moving to a new country, it's important to know what kinds of amenities are available to you and what options you should consider for the future. The advantages of living in North Cyprus include the following:
Affordable living
The main factor to look for before moving to a new country is the cost of living. Surprisingly, property rents in North Cyprus are 50% lower than in South Cyprus. Therefore, living in an affordable area will help you save money and earn significant capital later.
No language restrictions
Usually, people who move to a new country are afraid of learning a new language. Fortunately, in Northern Cyprus, the second main language used for communication is English. Therefore, you can easily communicate with many residents of this country with English as a second language.
Modern education
If you want to settle in a new country, it is important to consider the education system. One of the realities of North Cyprus is that education is compulsory and free for ages 5 to 17. All residents can use the opportunity of free education up to the pre-university level. In addition, this country has universities that are highly ranked in the world education rankings.
Clean environment
Since North Cyprus is a small island with minimal heavy industry, it has a healthy and clean environment. The level of pollution is much lower than other parts of the world, which makes this country superior to other parts of the world.
Many job opportunities
In Northern Cyprus, it has been tried to consider easy conditions to attract investors. Therefore, many companies set up their offices in this country, which leads to many job opportunities.
Studying in Northern Cyprus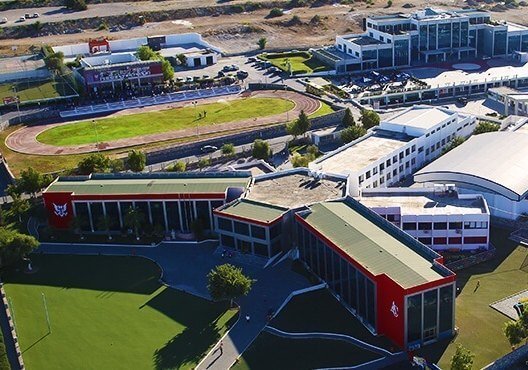 Among other facts of North Cyprus, we can mention education. For quality education at affordable costs, Northern Cyprus is the choice made by thousands of students every year. International students in this country receive quality and affordable education in a safe and nature-friendly environment. It offers excellent education, high quality standards, deep knowledge, relevant skills needed to work in the modern world. Currently, more than 63,000 students from 131 different countries are studying in 12 main universities in North Cyprus. All the universities of this country are fully recognized and accredited by the Ministry of National Education, Youth and Sports and Higher Education. All its universities are also approved by the Turkish Higher Education Board (YOK).
North Cyprus universities
Universities in Northern Cyprus offer affordable tuition and fees as well as accommodation costs, while the cost of living in the country is moderate to low. In Northern Cyprus, tuition fees range from 2,400 Euros to 8,000 Euros per year. The student pays about 1,000 to 1,400 euros as the first tuition installment. The average cost of living for international students is 200 to 500 dollars per month. The Department of Higher Education in this country has realized the importance of modern education and has taken steps to increase funding, energize research and create interest in higher education.
Economy of Northern Cyprus
Economic activity in Northern Cyprus has accelerated following the developments, with UN efforts for a lasting solution. However, the sustainability of this trend requires good macroeconomic and financial policies. There is no doubt that North Cyprus has vast economic potential under the right conditions. A combination of policies in line with European laws will create many opportunities.
The political position of this country depends on Turkey. Due to the lack of recognition in the international scene, economic activities, import and export of Northern Cyprus are carried out in Turkey. Despite its small size, since 2003 Northern Cyprus has experienced a growing economy. From a long-term perspective, economic activities have gradually shifted from agriculture and manufacturing to services, especially trade and tourism, transportation and communication.
One of the realities of North Cyprus is tourism, which is one of the leading sectors in it. Tourism has a lot of potential in the island and most of the citizens work in the tourism sector. Public services also have an important part in economic activities, but in recent years, it has decreased with the rapid growth of the private sector.
The value of construction has more than doubled in recent years. Higher education is one of the main service sectors for the economy of Northern Cyprus. Every year, a large number of Turkish and international students study in North Cyprus universities. This situation leads to renting houses and gradually affects the economy of this country.
The labor market in Northern Cyprus
Because North Cyprus is an island country, its energy costs, including water, electricity and fuel, are very high. This issue has led to the establishment of production units and factories facing problems, because they will not be economical. Therefore, the reality of North Cyprus is that there are very few North Cyprus industries in this country and this country has not been able to succeed in the field of industry. But it has solved this deficiency in other sectors, including tourism, and you can easily have a positive activity in other fields. Some businesses in this country are in good condition and you can get a decent job in many fields. Among the effective and useful activities in this country, we can mention hotels, restaurants, entertainment centers, currency exchange, travel agencies, jobs related to tourists and tourism, jobs related to agriculture and animal husbandry. Also, working in the export sector of agricultural products is one of the job opportunities that you can choose according to the level of education and necessary conditions. In addition to the job, you can enjoy various types of insurance, including health insurance, life insurance, retirement and annual bonuses.
If you want to be employed in the government offices and organizations of this country, you must meet some basic requirements, including academic education, relevant experience and work experience, English or Turkish or Greek language skills.
Also, through investment, you can have extensive activity in the field of construction in this country. In fact, this country has the potential for all people to work in different fields, including students studying, foreigners who have immigrated to this country, investors and Cypriot citizens.
The future of Northern Cyprus
Among the countries that are chosen for immigration today, North Cyprus is also one of the options. Considering its current situation, some economists and politicians have considered possibilities for the future of this country. Currently, there are few countries that recognize this country, there is a possibility that with the passage of time and the economic and political activities of this country, the number of countries that recognize Northern Cyprus will increase. It is definitely very important to check the future possibilities of this country for people who choose this country as a country for investment. Because some changes and developments in a country lead to the loss of capital or the multiplication of capital.
One of the possibilities that is considered for this country in the future is that, as in the past, North and South Cyprus will combine and form an independent country. If this happens, this country will also become a member of the European Union and travel from this country will be much easier.
Another possibility that has been considered for the future of Northern Cyprus is that this country will form an independent country on its own. This will cause more investors to invest in this country, because the location of this country among the three continents of Asia, Europe and Africa provides a strategic position for investment.
final word
Considering the realities of North Cyprus, the desire to live in a pleasant and clean environment can be fulfilled by this country. With its strategic location and untouched beauty, Northern Cyprus is the third largest island in the Mediterranean Sea. Due to its geographical location, this country is a bridge between the civilization of the Near East and the Aegean Sea. In this country, you can spend a lot of time with different activities in summer and winter. The natural structure of North Cyprus allows you to enjoy a wide range of activities together. With so much culture that it has hosted, this country has become a culinary school by combining its eastern and western flavors. We hope that this article will be useful for you in deciding to immigrate for work or study or for leisure and travel to North Cyprus.